SCOTT T. HINSON (producer/writer/director)
grew up in North Carolina, where he used to sit on his dad's lap and help sell tickets at the local movie theater. A graduate of the University of NC School of the Arts, he has acted in commercials, industrials and theatrical productions in NYC, LA, Philadelphia and The Hamptons. He wrote/directed a short film for the Child HELP Partnership (
www.childhelppartnership.org
) as well as
MICHAEL JOSEPH JASON JOHN
for roger rocco productions. He wrote and plans to direct
FRANK & MIKEY '81
, a feature about a series of murders on Fire Island in July of 1981. His favorite film is
NINE TO FIVE
.
www.scott-t-hinson.com
scott.t.hinson@gmail.com
MATTHEW DRENNAN (producer)​, a native of Philadelphia and graduate of NYU, is a film and theatre producer based in Hell's Kitchen, NYC. His most recent project was Shakespeare's THE WINTER'S TALE at St. John's Lutheran Church in Greenwich Village. When he is not going to see a play, a movie or a ballet, he represents new luxury residential developments for Corcoran Sunshine throughout Manhattan and Brooklyn. His favorite film is BLACK SWAN. matthewdrennan@me.com
DORA NAUGHTON (producer) comes to NYC from Missouri and holds her BGS in Theatre from the University of Kansas. After working on a variety of theatre productions, she is excited to be stepping into the world of film. Dora co-produced the "reality theatre" play THE AUDITION with Page 10 Productions, directed a staged reading of EDITH CAN SHOOT THINGS AND HIT THEM with HOMOgenius Theatrics and served as a script reader for the SAM FRENCH OFF-OFF BROADWAY SHORT PLAY FESTIVAL . She recently launched a play reading series, BUSINESS CASUAL PRODUCTIONS, to provide playwrights with space to explore their work in the comfortable, non-traditional setting of a large multimedia conference room at her place of employment, CitrinCooperman. Her favorite film is MOONLIGHT. dora_naughton@hotmail.com


Powered by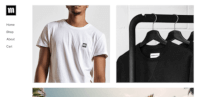 Create your own unique website with customizable templates.